Loading ....
Hard Rock, Ocean Casino Resort, and Resorts launch a coordinated effort to draw visitors to the northern end of Atlantic City's Boardwalk
Three of Atlantic City's nine operational casinos have joined forces with local businesses to promote the northern end of the legendary Boardwalk as a diverse entertainment hub, news emerged Friday.
Hard Rock Hotel & Casino Atlantic City, Ocean Casino Resort, and Resorts Casino Hotel have launched together a new marketing and entertainment push to draw visitors to what will now be referred to as North Beach.
Hard Rock and Ocean opened doors on June 28, 2018 to join Atlantic City's casino market. The Hard Rock property is located at the site of the former Trump Taj Mahal, while the former Revel was reincarnated as Ocean Resort Casino. Following the recent change of ownership, the latter property was rebranded as Ocean Casino Resort to reflect its focus on casino gambling.
As part of Hard Rock, Ocean, and Resorts' strategy to revitalize the northern end of the Boardwalk, the three properties have partnered with the non-gambling Showboat Hotel as well as multiple businesses on Tennessee Avenue to hold block parties at the start and end of summer as well as music-themed events each Monday. Attractions like the Steel Pier and the Absecon Lighthouse will, too, take part in the coordinated effort to breathe new life into North Beach.
Costly Effort
Commenting on the joint initiative, Hard Rock Atlantic City President Joe Lupo said that while it would cost "tens of thousands of dollars" it would help brick-and-mortar properties "increase revenue and visitation." Mr. Lupo also pointed out that while it is great to see that sports betting and online gambling are growing rapidly across the state, a lot of the revenue they generate "is going to third parties."
However, the coordinated North Beach marketing effort will help the three casinos and their partners keep money within the city.
Ocean's acting CEO, Eric Matejevich, added that with the new initiative, "a guest can have three totally different experiences with maybe 40 different restaurants within a 10-minute walk." The executive added that by working together for the first time, they are able to "highlight what is a great experience here in North Beach."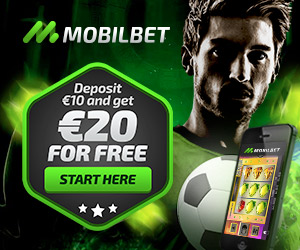 Praising their joint effort, Resorts President Mark Giannantonio said that working together would help them accomplish more than if they keep on working against each other.
Businesses like the Iron Room, the Tennessee Avenue Beer Hall, and MADE Atlantic City Chocolate Bar, among others, will too be part of the initiative for the promotion of North Beach as an attractive destination with diverse gambling and non-gambling entertainment options.
Hard Rock and Ocean announced last week that they would celebrate together their one year anniversary with a special firework show that visitors will be able the see throughout the entire north end of the city.
Follow us on Facebook and Twitter to stay up to date on the day's top casino news stories.
The post Three Atlantic City Casinos Join Forces to Promote Boardwalk's North Beach appeared first on Casino News Daily.
June 8, 2019