Loading ....
Spain Has the Highest Rate of Gambling Teens in Europe, Study Says
One in five Spanish teens are addicted to gambling, the highest rate in Europe, according to a recent study by the country's Federation of Rehabilitated Gamblers and Madrid's Association of Psychologists.
Both organizations are calling on the Spanish government to tighten its grip on the nation's gambling industry and adopt stricter rules and regulations for gambling operators and advertisers.
According to the recent study, in Madrid alone, the number of betting houses has grown at a whopping rate of 300% since 2013. As many as 40 gambling venues have opened doors in several working class neighborhoods since 2016.
The regional government of the Spanish capital says that the alarming increase in the number of gambling addicts among Spaniards aged 14 to 21 should partly be blamed on the proliferation of gambling. It is also understood that city officials consider a ban on the establishment of betting houses within a 100-meter radius from schools and other educational centers.
However, experts believe that even if the perimeter regulation takes effect and ID checks at betting houses become more rigorous, Spanish teens would still be able to easily access casino and betting products online.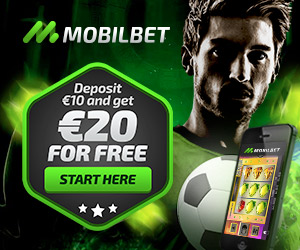 Hooked on Online Gambling
According to the recent study into the gambling habits of Spanish teenagers, online gambling is indeed the most common gambling activity on which this age group gets hooked. According to Madrid police officer Tomás Calamardo, the worst thing that could happen to a young person while gambling is to win.
Mr. Calamardo holds workshops to help teenagers who have become addicted to gambling. He told local news outlet El País that the government has banned tobacco and alcohol ads from being broadcast on TV, but "when it comes to online betting it's everywhere" and that betting and gambling ads, as a whole, can be seen during the morning children's slot and at all times of the day.
The policeman went on that if a famous person like Cristiano Ronaldo, whom teenagers admire, appears on an ad, the impact on young people is even greater.
News about the growth in the number of teenage gambling addicts in the country emerge as the government is mulling a blanket ban on gambling adverts. Reports surfaced earlier this year that Spain's Ombudsman Francisco Fernández Marugán recommended a total ban. His recommendation came a few months after the country's Finance Minister María Jesús Montero unveiled plans to restrict gambling ads.
Under those plans, adverts of gambling products would not air on television and radio and would not appear on the Internet during periods throughout the day in which minors might be watching or listening. The Finance Minister also said that the government mulled banning celebrity endorsements and gambling brands' exposure during sporting events.
Spain's Ombudsman said earlier this year that those proposed restrictions would not be enough and that a blanket ban should be introduced instead. He also suggested that any violations of the proposed restrictions could even result in the revocation of an erring operator's license from the Spanish gambling regulator, Dirección General de Ordenación del Juego.
Follow us on Facebook and Twitter to stay up to date on the day's top casino news stories
The post Spain Has the Highest Rate of Gambling Teens in Europe, Study Says appeared first on Casino News Daily.