The new year has arrived, and it's officially 2019, which means it's already high time horse racing fans started thinking about the Triple Crown.
There are other lucrative horse racing betting stops between now and May, but that won't prevent the first stanza of the most popular horse racing event in the world from garnering loads of attention.
A lot will change between now and May, but the Kentucky Derby is still one of the biggest races of the year, and everyone is going to want to know how to prepare for it.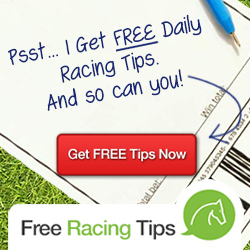 Things are going to be extremely fluid for the next few months, but the top horse racing betting sites still don't mind setting odds for the prestigious event, and bettors probably should find ways to capitalize on it.
You can look at it from two perspectives: the value associated with the top contenders won't ever be better, and laying money down this early in the game could be a grave mistake.
Balance the risk based on your own opinion, strategy, and bankroll, but consider everything that's out there before making your final decision.
My personal betting strategy is to take a flier early and map out how things unfold. That equates to a light bet this early in the race for the Kentucky Derby, but completely ignoring the odds and all of the upside is probably a worse call than attacking a horse now.
Early 2019 Kentucky Derby Odds
Whatever you do, make sure you're working with updated 2019 Kentucky Derby odds and find some of the best that are out there.
Several betting websites push out early Kentucky Derby wagers, and while you want to consider taking advantage of it, you don't want to bet for the sake of betting.
In other words, you want to always make sure the price is right.
That means not jumping on a bet you don't love, and it also should require you shopping around a bit. This is one key reason why having a slew of Kentucky Derby betting sites you don't mind depositing and wagering on can be a great idea.
Different sites will have different odds, while sites also opt to update or take odds down at random times. For now, Bovada is one of the more popular Kentucky Derby betting websites that you can trust, and they're offering a litany of wagers to peruse.
Here are the latest Kentucky Derby betting odds, per Bovada.
The top Kentucky Derby experts are pretty aligned on Game Winner, while most agree that Improbable is likely the top threat to challenge him.
Scott Shapiro of TwinSpires.com is one of the few experts out there right now that prefers Improbable, but ranking these two horses first and second right now may suggest neither has that wide of a gap.
The odds suggest the same, as Game Winner isn't an overwhelming favorite at +800, and Improbable is very close behind at +1000.
Experts have also thought highly of horses like Tale of the Union, Roadster, Vekoma, Plus Que Parfait, and Instagrand, which is another reason to either shop around and look for more options or simply wait for updated odds to emerge in the coming months.
There is even Mind Control, which may have thrust itself into the Kentucky Derby pool with a big win at the Jerome Stakes on New Year's Day.
Still, there are odds out there, and taking a crack at one or more of these horses when the pricing is so appealing might just be worth it.
Game Winner – Early 2019 Kentucky Derby Favorite
If you're looking for a "safe" early bet for this year's Kentucky Derby, look no further than Game Winner. Injuries and poor runs can derail any horse, but Bob Baffert's got a gem on his hands here, and everyone seems to be noting it.
Of course, it's worth wondering if time will be up on the favorite going into the first leg of the Triple Crown. Justify made it five straight wins for the Kentucky Derby favorite last year, and if Game Winner holds onto the top spot in terms of betting odds, he'll try to push that streak to six.
That's a dance between betting against the top horse racing sportsbooks or going with a positive trend in horse racing. Either way, it's something to think about as bettors scout Game Winner and the other colts in this field.
Game Winner is obviously trained by the best in the business, while he's also got a hot run behind him with four straight wins to start his career.
That perfect start isn't full of cakewalk victories, either, as the three-year-old Gary West product has ripped off elite first-place finishes at the Del Mar Futurity, American Pharoah Stakes, and the Breeders' Cup Juvenile across his last three events.
Only time will tell if Game Winner remains in the field and sticks as the favorite, but if he does, and bettors pass on him at +800, they'll surely be kicking themselves.
More Early Contenders for the 2019 Kentucky Derby
Even if the 2019 Kentucky Derby were tomorrow, and you were scrambling for elite betting value, there would still be a few sleepers to toss some money at. This early in the process, pretty much everyone technically qualifies as such.
Game Winner is priced like anything but a locked-in favorite, and as we get closer to the real thing, mere challengers will end up taking on the +800 price tags or worse.
Still, you can think about aiming a bit higher than just attacking the current favorite. Whether that's a big sleeper that feels incredibly risky or just going with some of the top challengers, of course, is entirely up to you.
For now, the big challengers appear to be Improbable, Maximus Mischief, Coliseum, and Mucho Gusto.
That leaves out some options with solid odds and also ignores some interesting Kentucky Derby sleepers. And of course, it doesn't touch on a few viable threats that will probably be included in the horse pool in the coming weeks and months.
You can only go off of the information and betting odds that are out there right now, though. If you want to place a bet, and it's not on Game Winner, these four horses serve as quality challengers that could be worth your time and money.
The present top threat to Game Winner, Improbable is even favored by some of the top horse racing experts and is not far behind from a strict betting value perspective.
This is another Bob Baffert gem, so he could be going into the Kentucky Derby in mighty fine shape. Considering Baffert has taken first place here five times now, putting some cash down on one of his colts (especially if they look viable) makes good sense.
If it's not Game Winner, it just might be Improbable, who is also undefeated at 3-0 and owns a big win at the Los Alamitos Futurity.
The top minds in horse racing also appear to be high on Coliseum, which happens to be (gulp) yet another Baffert trainee.
Coliseum ranks a clear third in the pecking order, but he's won the only high-level race he's ran and looks to have the legs to give him a shot at even more success.
This isn't the Baffert colt I'd put my money on right now, but anytime you can get a viable Baffert bet at this kind of a price, you need to consider it.
Another horse bettors can't sleep on is Maximus Mischief, which may have proven his worth with a fairly convincing win at the 2018 Remsen Stakes.
I'd be a little hesitant to go too hard after Maximus Mischief, just because he hung with the pack a little too long for my liking in that race. However, he edged out a solid horse in Network Effect and remained a perfect 3-0.
This is a great price to get him at now, as he could climb the rankings in the coming months.
There are other challengers to consider, and honestly, it's so early that you could argue 20+ horses are still in the fold. However, experts seem to really like Mucho Gusto, which could give Baffert yet another shot at nabbing a Kentucky Derby win.
Obviously, Baffert won't be rolling into Churchill Downs with all of these colts on hand, but injuries and regression could easily toss a bar in the spokes and shake up the foundation of this race.
Should things be altered drastically, it's not crazy to think Mucho Gusto could end up coming into this year's Kentucky Derby as a very real threat to win.
Mucho Gusto doesn't yet have the notoriety of his fellow Baffert counterparts, but he flashed his upside with a win at the Bob Hope Stakes and took second only to Improbable at the Los Alamitos Futurity.
Could this be the Baffert horse everyone overlooks? That's something bettors need to ask themselves this early in the race for the 2019 Kentucky Derby.
Where to Bet on the 2019 Kentucky Derby
As I touched on earlier, one of the benefits of betting on the Kentucky Derby as early as January is exploiting value that you otherwise would miss out on. Not every sports betting site lists odds this far ahead of the race, and you really need to be careful which ones you target.
I'm not pushing this Kentucky Derby preview out just for the heck of it. It's partially because it's alarming how much value can be had right now and also because there are a few trusted horse racing sites you actually can confidently bet on.
You don't need to place money down on horses now, but if you want to, I'd look mostly to Bovada and BetOnline. Here's a quick breakdown of both sites and why they're solid choices to use for the Kentucky Derby this year.
The only real downside to Bovada is that you can't play outside of the United States. Most people trying to bet on the Kentucky Derby probably won't care, but if you do reside out of the US, this won't be the site for you this year.
That could always change down the road, so keep an eye open for that if it impacts you that way. The only other thing, in my opinion, is that Bovada doesn't always go crazy with a ton of prop bets. I'm a big props and futures person, so that's a bummer for me.
I still go check Bovada daily for any new props or futures, however, because their pricing is so fantastic, and they're such a reliable website.
Virtually no site rivals Bovada in terms of payout speed and safety, while their customer support is up near the top of the industry as well. In addition to being a great spot for betting on the premium horse races, Bovada also is pretty all-encompassing in that genre.
If you want to bet on a popular horse race, the chances are good Bovada offers it, along with solid odds and plenty of betting options.
Fortunately, Bovada isn't specific to one genre.
They stretch out to all of the major sports, entertainment wagers, and are one of the leaders for online casino games. In addition, they're extremely mobile-friendly and constantly evolving the way they offer betting to offer the best experience for bettors.
If you're looking to bet on anything right now, Bovada is a great place to start. New users get a $250 welcome bonus, and for horse racing bettors specifically, there are also 5% weekly rebates.
I'm also a big fan of BetOnline, and if you want to use SportsBetting.ag, they're honestly just as good and extremely similar in style, software, support, and odds.
I prefer BetOnline, however, as the site is a little cleaner, and they have built a really reliable resume over the past 14 years in the online betting business. This is another sports betting site that is very good with safe, speedy payments when you win, and they're also very easy to trust.
This is another site that offers a wide range of sports betting options, but I tend to think they beat Bovada when it comes to betting versatility. They offer a long list of props and futures (which I love), and at times, their actual odds are superior to just about every site out there.
While BetOnline is fantastic in the sports betting genre, they also offer loads of online casino games and are among the best at getting out competitive odds very early. On top of being a great sportsbook to play at, BetOnline also offers killer bonuses and promotions.
I'll admit BetOnline has had some questionable history, and their user feedback for some reason hasn't always been pristine, but by all accounts, this is one of the better sports betting websites out there. I tend to overlook mild issues when a site can crush it so easily in all the key areas.
BetOnline does that, and they also do a great job with horse racing futures, which is why they rank highly for early Kentucky Derby betting.
Of the two, Bovada is the only one that currently has fresh 2019 Kentucky Derby odds and is probably my preferred betting destination as a whole. They tend to be rather concise with their betting options, and their odds are competitive across the industry.
Bovada is also incredibly trustworthy and has a litany of other betting options when it comes to genres and general betting upside.
Of course, there are plenty of other options, especially if you live outside of the US. Check out our Kentucky Derby betting guide for more on this.
Summary
Where you end up wagering on the Kentucky Derby is up to you. I'm just here to point to the main favorite, mention a couple of pivot plays, and also remind you that while the Kentucky Derby is a ways away, it's going to creep up on bettors in a hurry.
If you don't actually find the horse you love right now and make a bet, that's fine. But if you do plan on placing money down on the Kentucky Derby at some point and haven't already begun your research, you're setting yourself up for failure.
Whether you bet now or just before the race in May (or somewhere in between), do yourself a favor and begin your prep now so that you can make the best wager possible and also maximize your betting upside.
Either way, thanks for stopping by. Good luck, and enjoy the race when it rolls around in five months!
The post Kentucky Derby Betting 2019 – Early Odds, Predictions, and Contender Analysis appeared first on GamblingSites.com.
Kentucky Derby Betting 2019 – Early Odds, Predictions, and Contender AnalysisJanuary 3, 2019