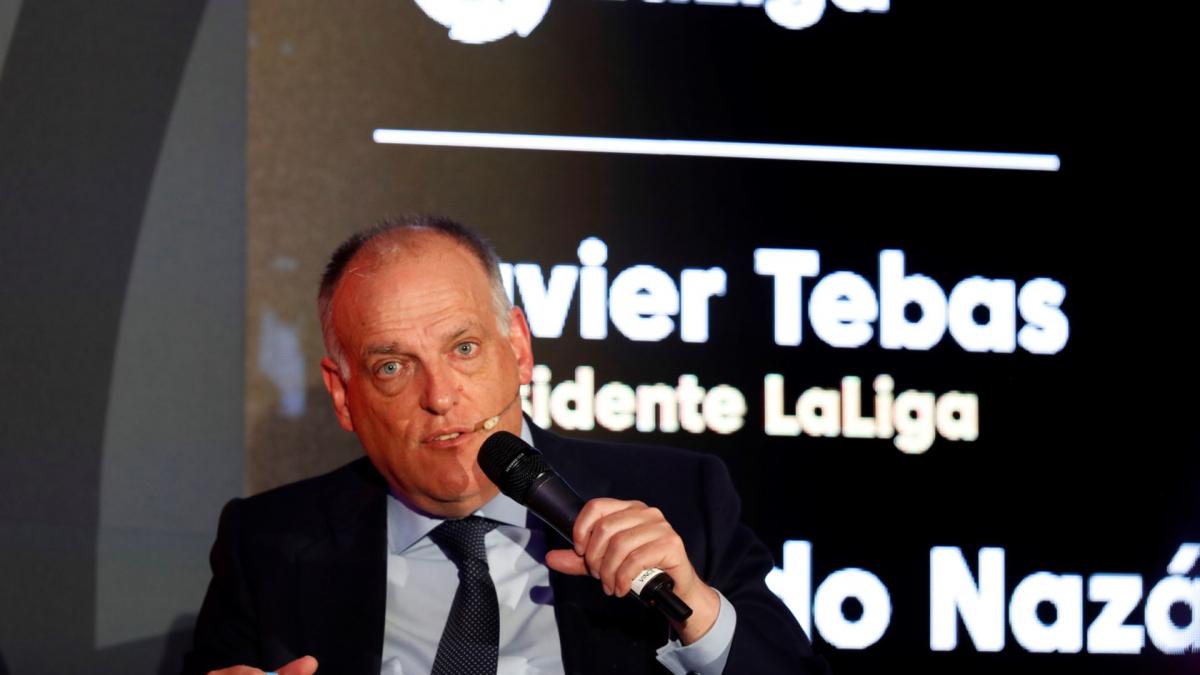 What's next after this ad
It is common knowledge, the sulphurous Javier Tebas has always made it known that he was on a crusade against the Super League project. The president of La Liga, who no longer hesitates to point the finger at PSG in recent seasons, has made it known again in a documentary which will be released this Friday on the platform. AppleTV+.
We find in particular a scene during which Javier Tebas implies that Gianni Infantino, boss of FIFA, remained open to discussion only in order to serve his counterpart Aleksander Ceferin, boss of UEFA. Title "Super League, the football war"this documentary series evokes the considerable stakes of the war triggered by the announcement of a dissident league, and could deliver some crisp revelations.
To read
FC Lorient formalizes the arrival of a new shareholder
Pub. the
update the