Advertisement
Now cult, the interview with Lionel Messi just after the quarter-final of the 2022 World Cup against the Netherlands (2-2, 4 tab to 3) caused a lot of noise during and after the competition.
Remember. Last December 9, the star of Argentina had clearly insulted the Dutchman Wout Weghorst during an interview given just after the qualification of the Albiceleste for the semi-finals of this competition. "Qué miras bobo" ("What are you looking at fools"), had then launched Lionel Messi to his opponent in the corridors of the stadium. These surprising remarks had shocked many people even if the context was particular.
Messi's regrets
During his first media speech since the coronation with Argentina at the last World Cup, the PSG playmaker returned to this episode. "I don't like what I did. There was a lot of tension. It came out naturally. A lot had happened with this player and two others during the game. It came out naturally. I don't like this picture"confided the sevenfold Ballon d'Or during this interview with Argentine radio Urbana Play. Even if he regrets this stroke of blood, the Argentine star risks hearing about it for a long time.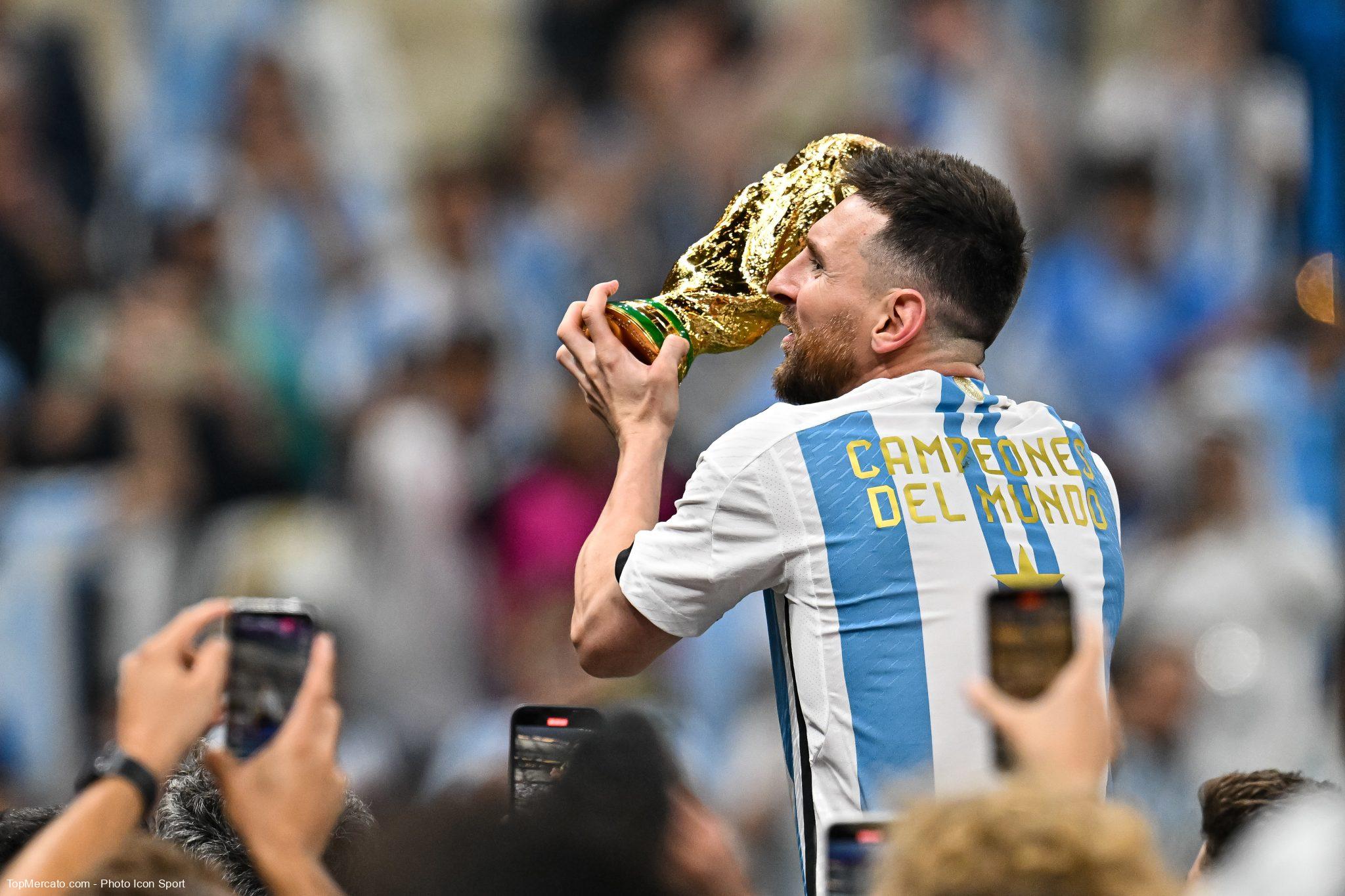 YA ESTÁ, LEO, ES TUYA 🏆 #MessiInUrbanaPlay

Messi sobre el gesto de "Ya está" con lo brazos a Antonela después del ganar la Final: "Quise decir que ya está, que ya se había terminado después de tanto tiempo y de tanto sufrimiento"

Leo Messi in @perrocalleok ⭐️⭐️⭐️ pic.twitter.com/hCmRS0ysun

— Urbana Play 104.3 FM (@UrbanaPlayFM) January 30, 2023
The end of a mystery
After the 2022 World Cup final against the Blues, Messi turned to his family to perform a curious gesture with his hands. He explained himself during this same interview. "It meant it was over, it was over. For her, for my family, after so long, after so much suffering. Because there were times when I suffered a lot with the national team. Many disappointments, lost finals. To always be so close and that never happens…"he confided.