The first week of 2018 NFL betting action was off-the-wall insane.
Like, Aaron Rodgers getting hurt and returning to lead a 20-point come-from-behind win insane. As in, Ryan Fitzpatrick going into New Orleans and gutting the Saints for 400+ yards and 5 touchdowns kind of insane.
Well, some of it was pretty predictable, but there was quite clearly a lot of insanity.
There is actually still more to come on Monday evening, but our goal each week is to get a post out on early NFL betting lines right away, both so you have a current take on what the lines are to start the week as well as some insight on how to wager on them.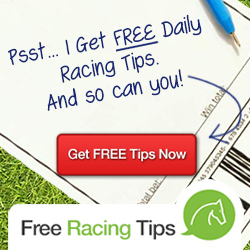 Not including the two MNF games for week one, I managed to come out on top, going 8-5-1. That included some solid values with underdogs and a few favorites, as well as some spread picks.
It also included the Saints loss nobody saw coming, as well as Houston losing my wager ATS by 0.5. Cleveland also was a great play at +195 but failed to top the Steelers in the first (and hopefully only) tie for the 2018 NFL season.
For what it's worth, I'm taking the Lions and Rams to cover on MNF, and hopefully that lifts me to 10-5-1 for the week.
The goal is to get even more wins than that in any given week, but anytime you can break even or profit, you need to be able to take your lumps and move on. If I can get 10 wins in 16 tries, that's a fine pace.
Given the volatility of pro football and the unpredictability of week one in general, I'm satisfied, and we're marching into the second week of the new NFL season very much in the green.
Regardless, let's dive into week two and see where you should be looking when you think about placing bets at your favorite football betting websites.
All odds that are referenced in this article were taken from SportsBetting.ag on 9/10/2018. These odds may have changed since the time of this writing.
Baltimore Ravens (+1) @ Cincinnati Bengals (-1) – Total: 44
The Ravens and Bengals both got off to hot starts, as Baltimore completely demoralized the Bills, and the Bengals ousted the Colts on the road. Now Cincy plays host on a short week in a tense AFC North clash.
This is basically a pick'em, and while Andy Dalton can have difficulty thriving against good defense, the Bengals still feel like the more complete team. Cincinnati is also at home, and on a short week, that's going to mean something.
Blessed with more offensive firepower, I'll back the Bengals here.
PICK
Cincinnati Bengals (-1)
-110
Indianapolis Colts (+5) @ Washington Redskins (-5) – Total: 47.5
Andrew Luck and company could easily be 1-0 right now had it not been for a costly late-game fumble.
Luck actually looked pretty good in his return from a year-long shoulder issue, but here the Colts are, 0-1 and staring desperation in the face as they travel to D.C.
It's just the opposite for the Redskins, who dismantled the Cardinals in the desert in week one and looked rather balanced in the process.
Washington's defense might be for real, while the savvy duo of Alex Smith and Adrian Peterson just might be something to fear. I don't know if I buy the Colts getting the upset on the road, but I do think Luck is enough to keep this one tight.
The Redskins probably win at home, but Indy can beat the spread.
PICK
Indianapolis Colts (+5)
-110
Carolina Panthers (+4.5) @ Atlanta Falcons (-4.5) – Total: 44
The Panthers made it look easy (albeit ugly) in a home win over the Dallas Cowboys in week one, but they've got a tall order in week two when they travel to Georgia to battle the rival Falcons.
Matt Ryan and company could not close the deal in the red zone last week, but they were on the road against a very good Eagles squad.
The Falcons are so loaded offensively that I can't go away from them here. I don't love this spread, though, as NFC South showdowns can be pretty tough to gauge.
The price probably won't be off the charts, but when the line comes out, give me the Falcons as the straight-up winner.
PICK
Atlanta Falcons to Win
N/A
Los Angeles Chargers (-7.5) @ Buffalo Bills (+7.5) – Total: 44
A lot of people crowned the Bolts as preseason Super Bowl contenders, but I suggested bettors take more of a wait-and-see approach. Sure enough, they failed to take down the rival Chiefs in their home stadium in week one.
While that was disappointing, Philip Rivers and company go to the road to battle a Bills squad that looked atrocious last week. Like, losing 47-3 to the Ravens kind of bad.
That's a special brand of awfulness, so I can't go against LA with a somewhat tame line.
PICK
Los Angeles Chargers (7.5)
-104
Kansas City Chiefs (+5) @ Pittsburgh Steelers (-5) – Total: 49.5
The Chiefs tore down the Bolts in week one but have a stiffer test as they turn their focus to the Steelers in Heinz Field. This is also a huge game for Pittsburgh, as they exited Cleveland with the dreadful tie after an odd overtime battle with the Browns.
The Steelers aren't elite defensively, but they're very good at home and have the weapons to run with KC. More importantly, I find it difficult to buy Patrick Mahomes passing two straight tough road tests with flying colors.
You can consider the Chiefs at +5 or the Over here, but I'm taking the Steelers to make sure they end week two with a win. That should equate to a fairly decisive victory.
PICK
Pittsburgh Steelers (-5)
-120
Miami Dolphins (-1.5) @ New York Jets (+1.5)
Miami was an odd week-one winner, but considering they faced a pedestrian Titans team, we shouldn't throw them a parade just yet.
As of this writing, we don't know where the Jets stand, but considering they're rolling with a rookie quarterback, they're going to be tough to trust.
Adam Gase looks like a genius some weeks and incompetent in others, but he's got the talent edge in this one. The spread feels weak considering Miami comes off as the better team, so I'm taking the Dolphins here and not looking back.
PICK
Miami Dolphins (-1.5)
-110
Philadelphia Eagles (-3) @ Tampa Bay Buccaneers (+3)
The Buccaneers are getting a lot of credit for storming into New Orleans and dropping 48 points on the Saints. Maybe they should, but not too long ago, everyone was writing them off as a lost cause.
It's the battle of backups in week two, as Nick Foles and the Eagles survived the Falcons last week and now head to Tampa. I'd say based on complete efforts that the Bucs are a threat here, but I trust Philly's defense and running game.
On the flip side, can Fitzpatrick do what he just did for a second straight week? Somehow, I doubt it. That being said, this one could be pretty intense. I don't want points, but I'll take the Eagles to get to 2-0.
PICK
Philadelphia Eagles to Win
N/A
Cleveland Browns (+8) @ New Orleans Saints (-8) – Total: 50
Well, the Browns didn't lose. They didn't win, either, and now they need to find a way to keep their heads held high as they travel to New Orleans to battle an 0-1 Saints team that can't lose again.
I don't see much of a way around betting in favor of the Saints to win here. Cleveland has shown some serious fight, and they've got some dangerous players, but last week had to be a huge mental letdown.
New Orleans just got lit up by the Bucs, so anything can happen. I tend to think they're still better than what we saw, and a big bounce-back win is coming.
PICK
New Orleans Saints (-8)
-110
Arizona Cardinals (+10) @ Los Angeles Rams (-10)
The Cardinals looked awful in week one, as they couldn't get anything going in a home loss against the Redskins. They also let an old Adrian Peterson run all over them, so what was previously thought to be a sleeper playoff contender now just stinks of a bad team.
I don't know if that's the reality – and we don't know yet what the Rams will do to the Raiders – but I can't help but back LA at home.
Arizona could make things interesting in a clash of AFC West teams, but I doubt it.
PICK
Los Angeles Rams (-10)
-103
Detroit Lions (+3) @ San Francisco 49ers (-3)
The Lions are another team we don't know anything about at the time of this writing.
What I do know, however, is that the 49ers look a lot better with Jimmy G running the show, and the Lions historically struggle on the road.
San Francisco didn't get a win in week one, but they fought hard against a very good Vikings squad. I think they return home and crank out a close win against the Lions.
The spread is too tight here, so give me the Niners as a winner when the lines hit.
PICK
San Francisco 49ers to Win
N/A
New England Patriots (-1.5) @ Jacksonville Jaguars (+1.5)
The Pats only won by seven in week one, but they did so in more convincing fashion than the score suggests. Jacksonville, on the other hand, barely hung on to take out the Giants.
The Jags have an elite defense and will be at home, but you're basically getting a pick'em where Vegas isn't really respecting the Pats. I'll take the value and pick Tom Brady and co. to move to 2-0.
New England remains as deadly as ever offensively, while they showed in week one that their defense has improved. Add in a banged-up Leonard Fournette, and this feels like a fairly easy call for me.
PICK
New England Patriots (-1.5)
-105
Oakland Raiders (+4.5) @ Denver Broncos (-4.5)
I'm anticipating the Raiders getting murdered on MNF tonight, but even if they don't, it's going to be difficult to expect them to march into Denver and get a division win in a very hostile environment.
Case Keenum played the hero in week one, and that was against a better-than-advertised Seahawks defense. At home again, but this time against a porous Raiders defense, Keenum should again thrive and be the driving force behind a 2-0 Broncos start.
I hate this spread, but give me the Broncos as a straight-up winner.
PICK
Denver Broncos to Win
N/A
New York Giants (+3.5) @ Dallas Cowboys (-3.5) – Total: 44.5
The G-Men put up a better fight than expected against the Jaguars in week one, but now they have to turn around and head to Big D. I thought the Cowboys would be better than they showed in week one, but here are both of these teams, trying to avoid 0-2 starts.
Dallas is the understandable favorite at home, but their o-line is banged up, and they looked all kinds of bad this past week. I don't know who wins this one, but these games tend to be close, and I get the feeling neither team will budge too much.
The Giants would be my straight-up pick, but I'll just bet on them keeping it within a field goal.
PICK
New York Giants (+3.5)
-115
Minnesota Vikings @ Green Bay Packers
This game doesn't have any betting information yet and will be in limbo until the status of Aaron Rodgers is cemented. He said he'd play in week two, but a sore knee could turn out to be a big problem.
Minnesota is arguably the more complete team right now, so unless they get a really tempting spread as an underdog, a straight-up win for them might be the best way to attack this one.
Rodgers being out or at all limited is obviously a great benefit to a very good Vikings team, after all.
PICK
Minnesota Vikings to Win
N/A
Seattle Seahawks @ Chicago Bears
This is another game with no line, but I'd expect the Bears to open as mild home favorites after seeing how they played on Sunday night.
Seattle lost in Denver last week and badly needs a win, but with two desperate 0-1 teams facing off, I'm actually liking Chicago here.
The spread could be appealing here, but it should be tight. Mitchell Trubisky showed well enough in week one, and Chicago's defense is not to be trifled with. Most would have expected the Bears to start 0-2, but I'm taking Da Bears to bounce back and get to 1-1.
PICK
Chicago Bears to Win
N/A
Houston Texans @ Tennessee Titans
The only other game of the week goes down in Tennessee, and it's another one without any betting lines due to injuries to both Delanie Walker and Marcus Mariota.
Mariota is questionable for this game, and Walker is probably out for the year after dislocating his ankle. Mariota looked bad in week one, so with or without him, the Titans appear set to regress in 2018.
That's music to the Texans' ears, who should open as strong favorites. I'll take them to cover most likely, but without a firm line in place, I'll just back them for a win going into week two.
PICK
Houston Texans to Win
N/A
Summary
That does it for my look at the second week of NFL betting lines.
As you can see, trying to pick games early in the week has its upside and downside. Some lines simply won't be out (or final) for a while yet due to injury, while others are probably a bit off and can offer up nice value.
Either way, hopefully my early look at the point spreads gives you some insight into how you want to bet going into week two. I probably helped you profit if you rolled with my picks in week one, and I very much hope I can help you do the same in week two.
Happy betting, and enjoy the games in week two!
The post Analyzing the Early Betting Lines for Week 2 of the 2018 NFL Season appeared first on GamblingSites.com.